body { margin-left: 2%; margin-right: 0% }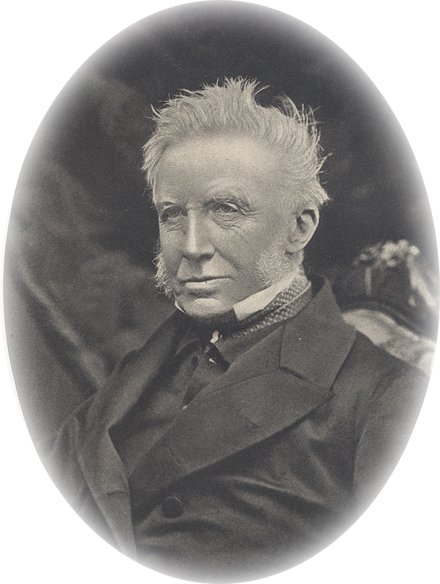 William Euing
1788-1874
The only son of a Partick printer, Euing was born on 20 May 1788. He worked in, then ran, the family business until 1815, when poor health forced him to sell up. In 1817 he established an underwriting business.
From 1825 to 1859 he managed the Association of Underwriters, based from 1832 to 1856 in the Royal Exchange in Queen Street, Glasgow. He collected rare books, founded at chair in music at Anderson's University, and gave large sums to various humane and educational institutions, for instance the Glasgow Sailors' Home - which he almost singlehandedly establish - and Anderson's University.
He died on 27 May 1874.
THE rise and progress of marine insurance in England his found its chronicler, but its history in Scotland is still untold, and, had space permitted, some account of ships and underwriting in Scotland from the earliest times would have been a fitting preface to the life of a distinguished Glasgow underwriter of the nineteenth century. We, must, however, confine ourselves to a small part only of the subject.
Up to the time when Great Britain was first engaged in her great naval wars, beginning about 1775, it had been very common, both in England and Scotland, for shipowners and merchants to bear their own risk of sea perils, but when hostilities began, the ocean was soon covered with cruisers and privateers, and marine insurance was thenceforth held to be indispensable. Underwriting in Glasgow was at first conducted without those rules and regulations which were early in force at Lloyd's in London. In 1778, however, certain arrangements as to the payment of premiums and other matters were made between underwriters, insurance brokers, and merchants, and for the next forty years there was little change in the mode of conducting business. During the wars, times were very good for underwriters and insurance brokers. Premiums were high, and commissions, in consequence, large, and underwriters wrote freely and made money, there was but little undue competition, and no telegrams. In the Glasgow Directory of 1783 there are nine firms of insurance brokers, comprising men of good family and high standing in Glasgow; but average adjusters, those melancholy but necessary, adjuncts of modern underwriting, were not yet known as a profession.
After the general pacification of Europe in 1815, the style of underwriting was somewhat changed, and new clauses being introduced into policies, new obligations were thus thrown on underwriters. The laws of general average too became more complicated. It was felt therefore by the underwriters and insurance brokers of Glasgow that the time had arrived for the formation of an association for their protection and guidance. A meeting was accordingly held in the office of Mr. William Forrest on the 1st April, 1818. It was attended by the principal underwriters and insurance brokers of the city - Mr. Adam Pearson being in the chair. The Association of Underwriters was then formally arranged - Robert Douglas Alston being the first chairman, James Browne, David Lillie, and David Rennie being directors, and William Forrest secretary and treasurer. The Association's headquarters were at first in the old Exchange at the Cross. In 1832 the Association removed to the new Royal Exchange in Queen Street, where they had the east end of the present Magazine Room for their exclusive use, and in 1856 they removed upstairs to their present Rooms.
It is unnecessary to go into the details of modern underwriting in Glasgow, and all the old firms of last century have passed away save one - Bennett, Browne & Co. At the end of last century its style was Bennett & Gordon, early in the present one William Bennett & Co., then Bennett & Browne, and finally Bennett, Browne & Co. The heads of this well-known house were successively William Bennett, who was among the first victims of cholera in March, 1832; James Browne and Peter Clouston - both excellent Magistrates of the city, and the latter Lord Provost; and John Burns MacBrayne, under whose guidance the old firm still "weathers the storm."
Originally insurance broking firms made up their own average statements - those complex documents which deal with partial losses, and divide general average, or sacrifices made at sea for the benefit of all, in due proportion to hull, freight, and cargo. But about the time the Association of Underwriters was formed, a regular average adjuster began business in Glasgow - Robert Blaikie, of Francis Blaikie & Sons, Queen Street, wine merchants, salvage agents, and insurance brokers. The partners of the firm at this time were two brothers, Robert and Francis Blaikie, fine-looking gentlemanly men, and who were always to be seen walking together, each accompanied by his respective terrier dog. When Robert Blaikie retired, Robert Stevens, the well-known writer on average and marine insurance, settled in Glasgow. He had been formerly an average adjuster in London, but had retired from business there in favour of his pupil, the eminent William Richards. Mr. Stevens after a few years was succeeded by Henry Woodfall, of London; and when he retired in bad health in 1846, Daniel W. Mackechnie, who had enjoyed the advantage of being brought up under Mr. Stevens, became, in succession, average adjuster for Glasgow.
William Euing was the only child of William Euing and Janet Wardrop, and grandson of Bailie William Euing and Isabella Reid, the former a member of a family originally from Drymen in Stirlingshire, and the latter of a very old burgher family in Glasgow. William Euing the second was a calenderer in Glasgow and a printer in Partick, and there his only son, William, the subject of this sketch, was born on the 20th of May, 1788. Boys were sent to college early in those days. Accordingly, shortly after his twelfth birth-day, William Euing was a student in the Humanity Class of Glasgow College under Professor Richardson. He had before this time been at an English school, taught by Mr. John Hall in Prince's Street and afterwards in Ingram Street, and at the Grammar School. After being three years at college, Mr. Euing went as clerk to the calendering concern of Inglis, Euing & Co. In 1806 Mr. Inglis retired, and Mr. Euing conducted the business on his own account till the end of 1815 when he sold it, the anxiety and work being too much for him, and telling seriously on his health. After an interesting tour on the Continent, in company with a party of friends, he spent three years in mercantile work, principally on account of others, till 1819, when, his health being restored, he determined to enter the highest walks of commerce and started an underwriting business, his cousin, William Smith, afterwards Lord Provost, being his first underwriter. The science of underwriting is a difficult one and not to be learned in a day, and the calculations of even the best underwriters are often overturned by the fickle action of winds and waves and the carelessness of men. William Euing had within him all the qualities which make a good underwriter, and such during his long life he proved himself to be. His success was not due to luck or good fortune only, but to a careful preparation and training of himself in the principles of underwriting; to an intelligent, keen, and never-ceasing observation of the characters of ships and shippers; of favourable and unfavourable seasons in different regions of the world; of good and bad ports; of the nature of goods, and, combined with all these qualities, he had quickness of decision, and courage when he was satisfied with "a risk" to underwrite it freely. For thirty-four years he devoted a great deal of his time to the arrangement and management of the Association of Underwriters, which was in its infancy when he first assumed office in 1825, and was a flourishing institution when he resigned in 1859.
But though Mr. Euing was a thorough business man and a thorough underwriter, he was a great deal more, and his life was a constant protest against the degrading idea that success in commerce and trade is only to be attained by narrow selfishness, by an emptying oneself of the capacity of enjoying art, science, or literature, and by a steady turning away from the contemplation or pursuit of any object which has not for its end the amassing of money. Mr. Euing did not live for himself alone, but spent much of his time for others. During almost his whole life, morning or evening, and sometimes both, he was teaching young men either in his office or his house what they had not time or opportunity to learn elsewhere, and his unselfishness further came out in the time he devoted to the management of charitable objects, and the large sums he gave during his lifetime to many humane and educational institutions - notably the Sailors' Home and Anderson's University. He found time too for the enjoyment and promotion of art, and the interesting collection of pictures he formed, and part of which he presented to the city, also during his lifetime, is a proof of his taste. His devotion to literature was life-long, and his library was a singularly interesting one. It was no haphazard collection of rare and expensive books, such as is often formed by some mere purse-proud ignoramus, and valued only because it has cost so many of his miserable pounds. Mr. Euing collected books with the definite object in view of educating himself and of helping to educate others.
The leading features of his library were (i) Glasgow books, and especially Foulis' Classics, of which he had a fine collection in beautiful order; (ii) specimens of the printing of all ages and countries, his library abounding in fine examples of Uries and Foulises of Glasgow, of Ruddemans of Edinburgh, Rabans of Aberdeen, of early English printers, and of the fine classics of Aldus of Venice, Jannon of Sedan, the Elzevirs of Leyden, Barbour of Paris, and, above all, of the charming press of Bodoni of Parma; (iii) a valuable small collection of ballad literature, including old chap books and broadsides; (iv) his English Bibles. Mr. Euing left all his books, except those on music, to the University of Glasgow, and his Bibles now form a most interesting feature of her Library. They are almost, if not altogether, the most extensive and costly private collection ever formed. Mr. Euing had a thorough knowledge of the history of the English Bible, examined himself every volume before he bought it, and no one knew better the peculiarities of each edition, be they beauties or faults; and many a distinguished literary man, both from the sister country and from abroad, has listened with delight and instruction to the learned disquisitions of the accomplished Glasgow underwriter. (v) Music, and works on music. This part of Mr. Euing's library was peculiarly interesting and valuable. It consisted of (a) treatises, histories, and essays on music and the art of singing, etc., and (b) of printed music, such as operas, cantatas, glees, madrigals, oratorios, masses, psalmody, and miscellaneous music, and is believed to be the most extensive musical library ever brought together by private enterprise. It was bequeathed to Anderson's University, and it is a treasure of which any institution should be proud. Mr. Euing left a sum of money to build a fire-proof room in which to preserve it, and the directors have duly built this apartment, but hid as it is in the dingy recesses of their back premises, and locked up, without a librarian, it seems destined to be forgotten, and not to be of that use to the musical citizens of Glasgow which Mr. Euing fondly hoped for and expected.
Music from a very early age had been a passion with Mr. Euing, and busy though his young life was, he found time to form a glee and madrigal club in Glasgow - but it was only by making the hour of meeting six o'clock in the morning. His friends, Robert Brown, John Freeland, and others of his own standing were members of it, and the accomplished Mrs. Grant of Laggan - an intimate friend of his family - appropriately named them, from their charming singing and early rising, "The Glasgow Larks." To the very end of his life Mr. Euing retained his love of music, and his house was the frequent meeting-place of much of the best talent in Glasgow; and the Chair of Music which he founded in Anderson's University is an enduring proof of his desire to give to others the means of acquiring the knowledge and practice of an art he loved so well himself. Mr. Euing's yearly holiday was devoted to travel, and his long life enabled him to visit almost every town and place of interest in Great Britain and Ireland, and every country on the Continent of Europe except Turkey. These journeys were not made for the purpose of boasting of how many places he had "done," but for collecting information and gratifying his love of the beautiful in nature and art.
It would be pleasant to talk of Mr. Euing's eminently Christian character, and how thoroughly it pervaded his daily life and business; but this book is not the place to enter into details of any man's inner life, nor does our space allow us to relate further the part he took in advancing the interests of his native city, and of the help he gave her when she needed it most, notably during the Western Bank era, when the calmness he displayed over his own losses, and the zeal and skill he showed in assisting a successful liquidation will not soon be forgotten. Glasgow, however, fully appreciated Mr. Euing's services, and in 1870 he was presented with an address, signed by nearly 500 of her citizens, asking him to sit for a full-length portrait of himself, to be painted by Mr. Macnee, "this mark of respect being regarded as due to him in consideration of his distinguished position as a citizen, of his liberality in supporting all public benevolent institutions, and of the many important services which he has rendered to the city of Glasgow." Mr. Euing was naturally much gratified, but, with the modesty which was part of his nature, he declined the proffered honour, but expressed in a feeling manner his appreciation of the proof it gave of the esteem and approbation of his fellow-citizens.
That he was held in honour too by his own profession the minutes of the Association of Underwriters prove, for after his death they record in fitting language his life-long interest in its affairs, and the valuable services he had rendered it; his successful efforts to increase the efficiency of the officers of the mercantile marine, and to promote sobriety among the sailors while at sea, and their comfort and security from evil when on shore; in particular by the establishment, almost single-handed, of the Glasgow Sailors' Home. They speak too of his professional intelligence, his scrupulous integrity, his agreeable temperament and affable manners, and end with the expression of a conviction that "no one connected with the Association could hear without regret of the removal from its roll of membership of a name which, for more than half a century, occupied a foremost place there, and which confessedly has all along lent dignity to its character and strength to its fame."
Mr. Euing's end had been peaceful. As the spring of 1874 advanced, it was evident to his friends that his end was rapidly approaching. The frequenters of the Royal Exchange too missed the tall, commanding presence and bright intelligent face that had for so many years been familiar to them. But though thus prepared for his death, when it came on the 27th May, in the eighty-sixth year of his age, there was a wide-spread regret, and the feeling was universal that Glasgow had lost in him, old though he was, one of the best of her citizens, and one too who had well fulfilled the Apostolic injunction, "Not slothful in business, fervent in spirit, serving the Lord."
Back to Contents