Blythswood Commercial Hotel
Blythswood Commercial Hotel, 248, Argyle Street.—

This well-known hotel was established by Mr. John Leary in the year 1875. It subsequently became the property of a limited company, but some three years ago it was acquired by the present proprietor, Mr. Alexander Ross. The hotel occupies a central position at the comer of Hope Street and Argyle Street, and it is the nearest first-class hotel to the Steamboat Quay, from which the river and coasting passenger steamers start. It is the nearest hotel by the Argyle Street route to the Exhibition. The tramway cars to all parts of the city, including the Exhibition, pass the door of the hotel at frequent intervals.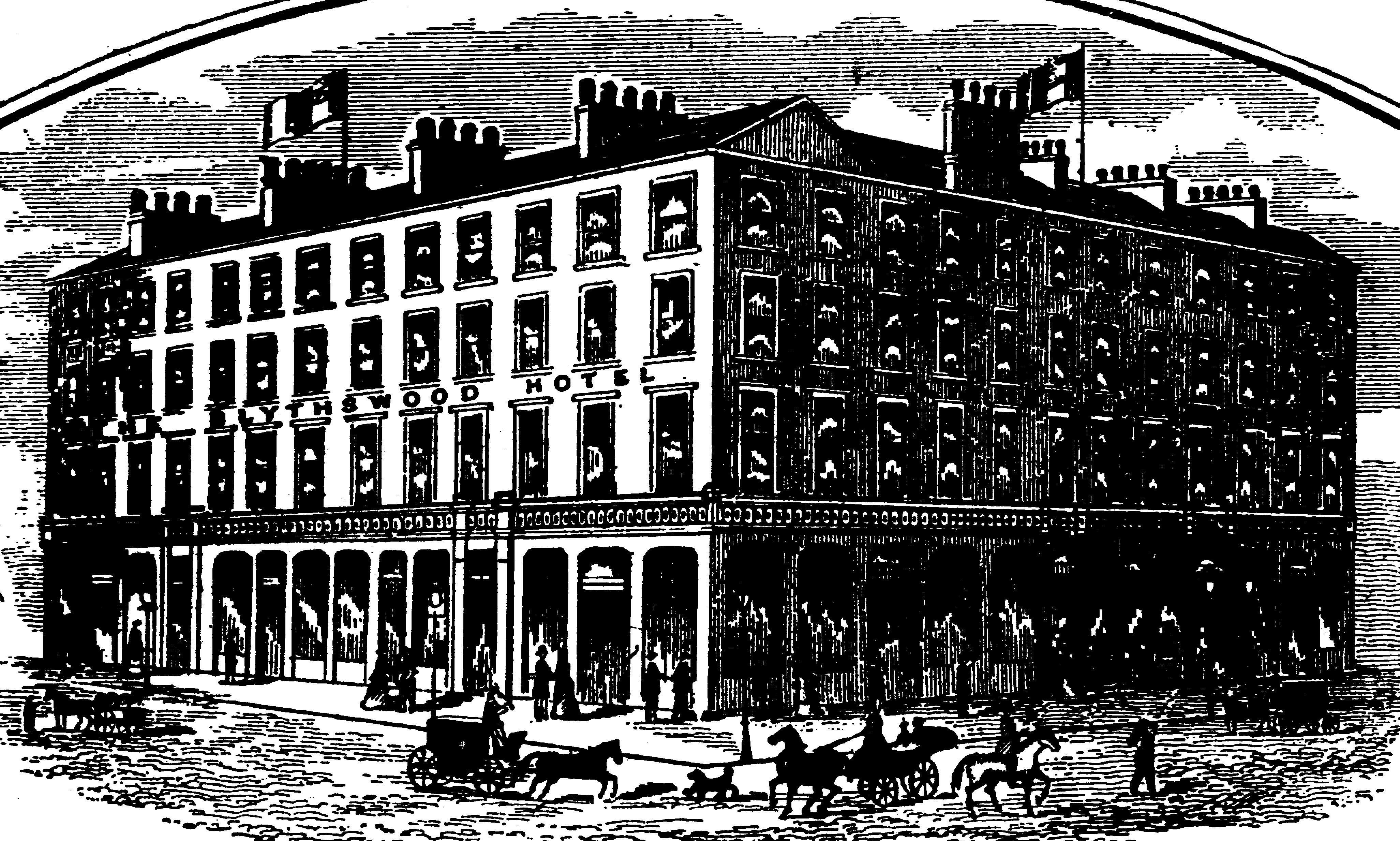 As a commercial house the "Blythswood Hotel" has certainly no superior in Scotland, and for this reason it is largely patronised by leading commercial men, who can be accommodated to any extent with rooms for the display of stock. For the convenience of persons visiting the stcck-rooms there is a separate entrance distinct from the ordinary hotel entrance. The internal arrangements of the hotel are admirable, and home comforts, superior accommodation, and moderate charges are leading features of the establishment. The hotel contains two coffee-rooms, large commercial-room, billiard and smoking-rooms, handsome bar and bar parlour, private sitting-rooms, and bedroom accommodation for sixty visitors. The entrance to this popular hotel seems designed to make visitors feel at home, and all the appointments throughout are of the most perfect character. There is one important matter requiring prominent mention, which is, that the kitchens, &c., are situated at the top of the building, so that there is an avoidance of all odour from cooking operations, which in some establishments is most offensive and unpleasant, from the fact of the kitchens being either situated below or on a level with the rooms occupied by guests.
Nor must we omit another highly important recommendation which the "Blythswood" enjoys, namely, its excellent cuisine, which is second to none in Glasgow. The quality of the wines, &c., too, is first class, the worthy proprietor making this department his special study. The Scotch whisky is of a kind which if not absolutely unrivalled is certainly unsurpassed, and has consequently acquired great notoriety. Tourists or general visitors to Glasgow will find every possible convenience provided at this establishment, whilst the scale of charges is moderate throughout. The hotel is managed on the best possible lines, and no pains are spared by the proprietor or Mrs. Ross to minister to the wants or comforts of their visitors, and no more popular or respected host and hostess are to be found in Scotland. A genial, courteous gentleman and a Highlander, Mr. Ross is well known from his always appearing in the picturesque national dress, a costume which admirably suits ms handsome manly form.
Back to Index of Firms (1888)