James Miller & Co.
James Miller & Co., Rivet, Screw, Bolt, and Nut Manufacturers, 204, Stobcross Street, and Port and Elliot Streets.—
This extensive firm was founded close upon half a century ago, namely, in the year 1840, and were the first to employ machinery in the manufacture of their class of goods. They make every description and size of iron and steel rivets, screw bolts, and nuts, wood screws, washers, &c., and when fully employed turnout upwards of eighty tons per day. They use nothing but the best brands of iron and steel, and it is their superiority in this respect, as well as the finish of their goods, that has obtained for this house such an enormous trade. Their reputation is world-wide and their manufactures find their way to all parts of the globe. The largest steel rivets ever yet used in a boiler, 6 in. by I 3/4 in., had to be got from them, no other makers having machines powerful enough for rivets of this diameter.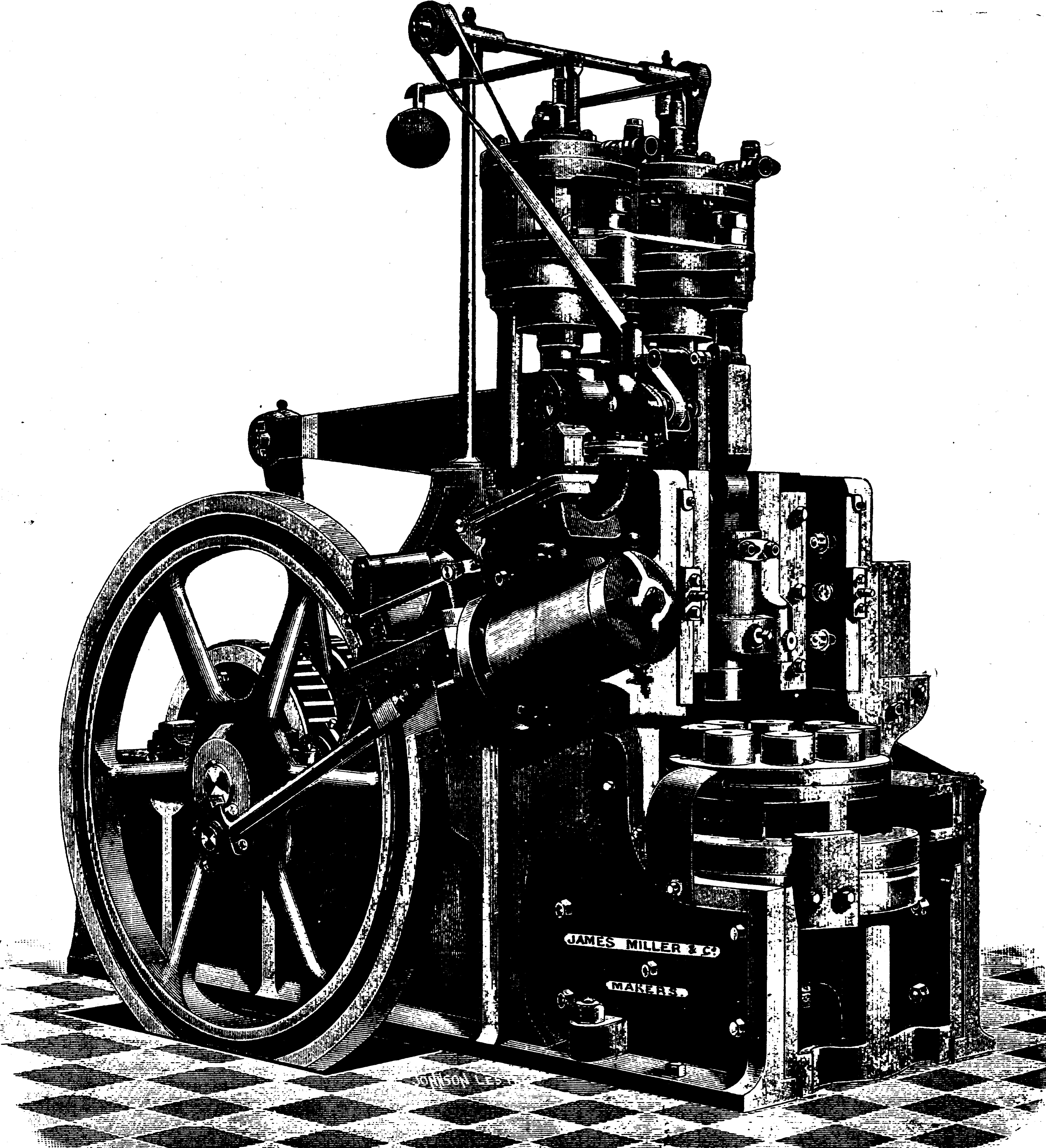 Shipment orders have always formed one of the specialities of their business, and the most prompt and careful attention is paid to them. Their patent rivet and bolt machines (of which they are the sole makers) are wonderful specimens of mechanical ingenuity and skill, and for excellence and simplicity of construction have never been equalled.
The firm occupy spacious premises in Stobcross Street, and employ a very large number of workmen. Their registered telegraphic address is "Stobcross, Glasgow".
Back to Index of Firms (1888)