Murdoch & Ross
Murdoch & Ross, Heating, Public and Private Baths and Washing House Engineers, Smiths, &c. 115, Bothwell Street.—
This business was originally established some twenty years ago by Messrs. McKenzie & Bell. The present principals are Messrs. Thomas Murdoch and James Ross, who acquired the business about four years since. The establishment was founded in East Howard Street, and the old works are still carried on by the firm, but the premises in Bothwell Street, which are now the headquarters, were first occupied in 1887.
Murdoch & Ross are what is known as "Heating and Ventilating Engineers", and they are likewise general smiths. The firm supply and fix all descriptions of apparatus for the heating and ventilating of public buildings, churches, schools, institutions of all kinds, and likewise private mansions, and stand at the head of the profession in carrying out the engineering of public and private baths and washing houses. This branch of engineering has of recent years become a highly important one, and the numbers of those engaged in it are rapidly increasing. Murdoch & Ross are the manufacturers of what is designated "Murdoch's Patent Overhead Bar Railway", and these machines have been erected at the Pointhouse, Glasgow (for the corporation) ; at Brighouse and Bradford, Yorkshire, for the corporations ; and at a number of private establishments ; and the demand for them is becoming pretty general, their usefulness and value having been fully recognised. The other specialities are multiple stage furnaces for Turkish baths, &c.; public and private baths, washouses, &c.; and art metal work. We may state that the multiple stage furnaces have been adopted (and the firm have fitted them up) at Pollokshields ; West End Private Baths, Hillhead ; Warrender Baths, Edinburgh ; and at Hanley, Staffordshire, besides a number of other places.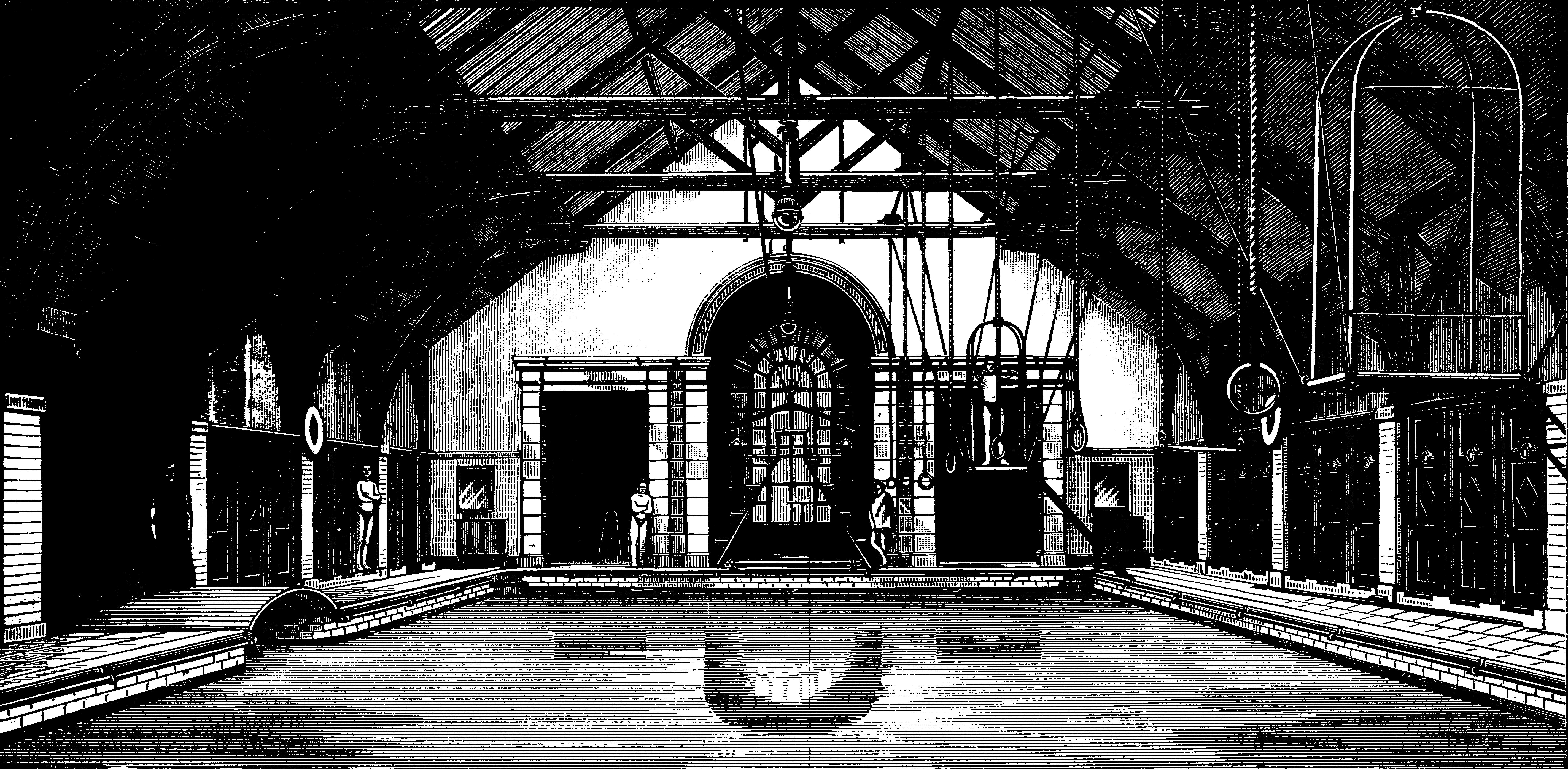 A large trade is done by the firm in the manufacture of ornamental iron gates and railings, and, in fact, ornamental metal work of every description. The works in Bothwell Street are well fitted up with all necessary plant and machinery, and the firm employ a large number of hands. There is also a commodious office at Bothwell Street, and an efficient clerical staff.
The connection is exceedingly widespread, extending all over the United Kingdom, and the trade is rapidly increasing. The commercial status of the firm is first class ; and we may remark that their work is turned out in capital style, and all orders are executed with promptitude and dispatch. Messrs. Murdoch & Ross are considerate employers, and are much respected by their employees of all grades.
Back to Index of Firms (1888)