Smith & McKay
Messrs. Smith & McKay, Grain and Flour Merchants, 30, Ann Street.—
The energy and enterprise so eminently characteristic of the mercantile men of this city are nowhere more apparent than in this establishment. Some years ago this firm decided on going direct to the retailer with the goods they imported and had hitherto sold exclusively among middlemen. The success which has followed their efforts in this direction has amply justified the new departure. Their trade is maintained and increased by a competent staff of travellers and agents, and they now do business over the greater part of Scotland.
Messrs. Smith & McKay are sole agents here for Norris' roller flour mills, St. Catherines, Ontario, the largest exporters of flour from Canada to this market. The brands consigned from these mills — "Pearl", "Rocket", "Crystal", &c. — are specially adapted for domestic use, and being of excellent and uniform quality are largely sold all over the country. In addition to the flours supplied by their Canadian friends, Messrs. Smith & McKay are sole consignees of several well-known brands of bakers' flour from Minnesota and other American states. They also handle all kinds of oatmeal, barley, pease, &c., and have recently gone into the margarine trade. This latter commodity they buy from a large and well-known factory in Holland.
The premises occupied by Messrs. Smith & McKay are particularly well adapted for their business. In addition to large storage accommodation they have a spacious office where a number of clerks are busily employed. Anyone desirous of opening up a trade in Scotland for any of the articles handled by this firm might find it to their advantage to make their acquaintance before coming to terms with others.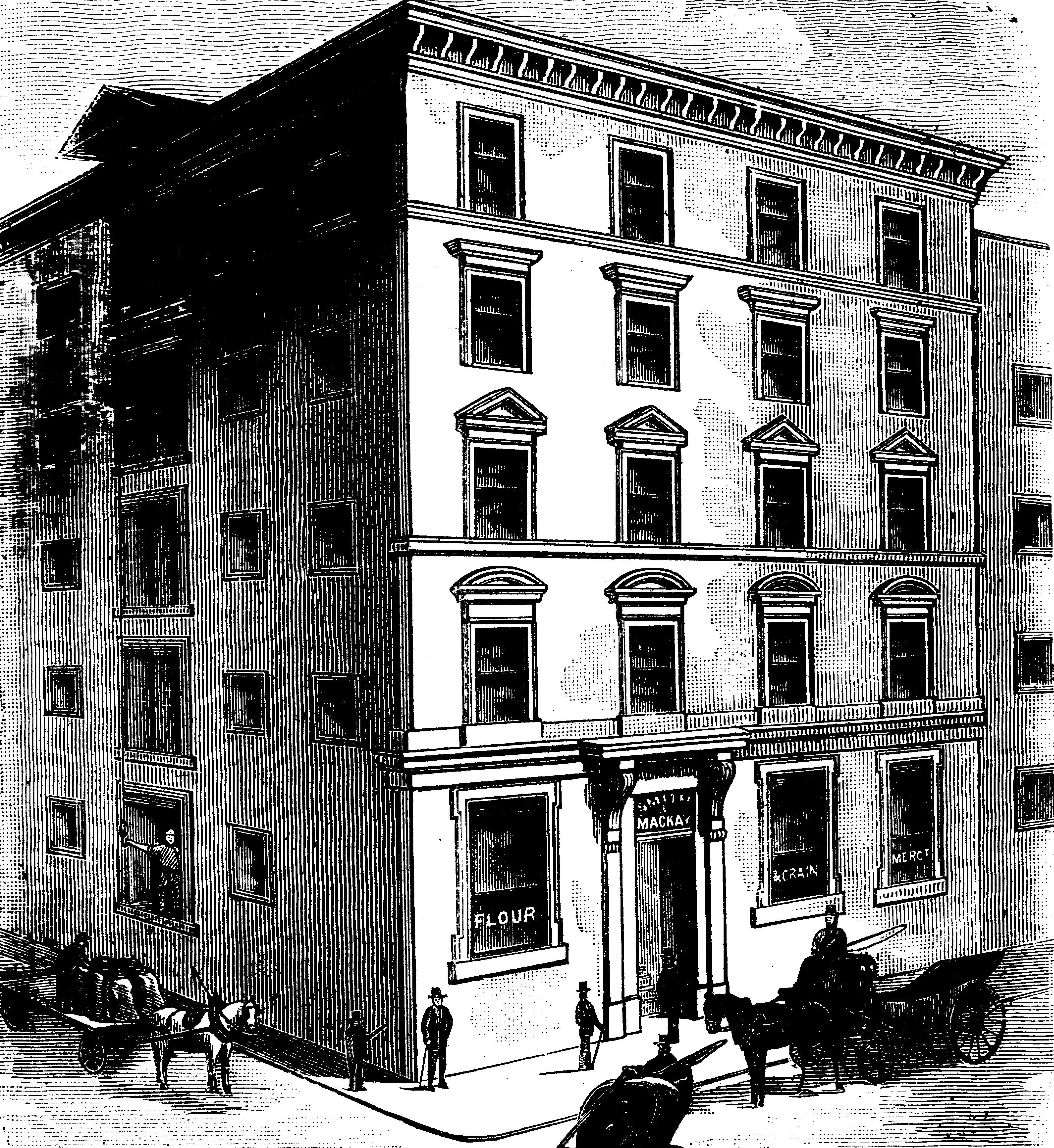 Back to Index of Firms (1888)