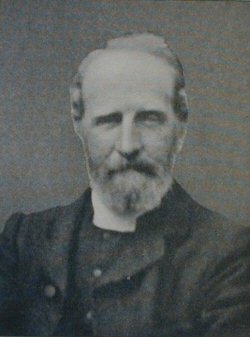 REV. JAMES JEFFREY

YOUNGEST son of the Rev. James Jeffrey of the Relief Church, Sir Michael Street, Greenock, Dr. Jeffrey was born in 1841. His early education was got at Mr. Oliphant's school and the High School of Edinburgh, and he graduated M.A. at Edinburgh University in 1861. During his subsequent course at the U.P. Divinity Hall, he had charge for two years of what is now the English Presbyterian church of Silverhill, Hastings. After receiving licence from the Presbytery of London in 1864 he received calls respectively from the congregation of Silverhill, Lothian Road, Edinburgh, Brunswick Street, Manchester, and the West U.P. Church, Dalkeith, and he was ordained to the last-named charge, 8th November 1865. So well did the congregation prosper under his ministry that five years later it built and occupied a new church.
Dr. Jeffrey refused a call to Greenhead, Glasgow in 1872; but a year later was prevailed upon to accept the charge of Erskine Church, in which he continued to minister for fifteen years. In 1887, however, many of this congregation having moved out to Pollokshields, he with seventy-five members left Erskine Church to form the new congregation of Trinity in that suburb. The congregation was constituted on 1st November of that year, and on 28th September, 1891, the new church, which had cost £11,000, was opened.
Dr. Jeffrey is the author of several books. While a student he published a memoir of John Dick Harper, student of divinity, younger son of Principal Harper. For some years he contributed to the Sunday Magazine and Sunday Evenings for the Children. But his chief works have been "The Personal Ministry of the Son of Man," 1897; "The Gospel of Paul the Gospel of Jesus," 1899; and "The Way of Life, illustrative of the Book of Proverbs for the Young," 1904.
In 1902 Edinburgh University acknowledged the value of his work by conferring upon him the degree of D.D.
Back to Index of Glasgow Men (1909)