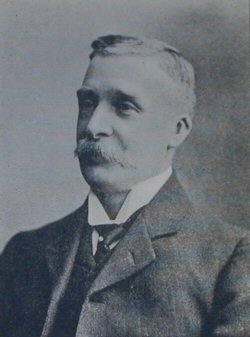 ROBERT MACLAREN

THE manager of the Glasgow Weekly Mail is a native of Coatbridge, and was educated at Gartsherrie Academy under Dr. Ross, latterly of the Established Church Normal Seminary, Glasgow. For some years he took an active part in the distributing and publishing business of Messrs. John Menzies & Co. In 1887 he joined the business staff of the Mail, and for eleven years acted as outside representative, controlling the publishing department of both the daily and the weekly paper. In the active work of the office during those years he travelled constantly over the whole of Scotland. When the undertaking was formed into a limited company in 1895, under the title of the Mail Newspapers. Limited, Mr. MacLaren was appointed a Director, Three years later he became Genera! Manager of the company.
In 1901 the North British Daily Mail was sold to the Messrs. Harmsworth, who incorporated it with the Daily Record. Upon that event Mr. MacLaren devoted his entire energies to the interests of the Weekly Mail. And since the retiral of Mr. Manners in 1903, he has controlled not only the entire business management but also the literary policy of the paper. Under Sir Charles Cameron the chief burden of reconstructing the office and introducing improved machinery fell upon Mr. MacLaren, and now with linotype machines, electric motors, double supplement printing machines turning out 40,000 copies per hour, and other improvements, the office is one of the best equipped in the kingdom. The Mail was the first newspaper in Scotland to be printed by electricity.
Mr. MacLaren's chief hobby is music, and in his earlier days he lent efficient help to many charitable concerts by the singing of a good baritone solo.
Back to Index of Glasgow Men (1909)