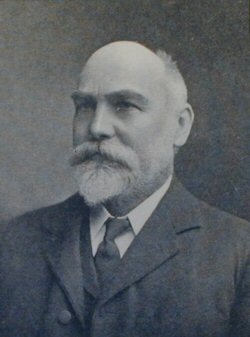 ROBERT BILSLAND MACOUAT

SON of the late John Macouat, farmer, Glenfoot, Balfron, Mr. Macouat comes from a region of Stirlingshire which for centuries has contributed some of the most energetic merchants and distinguished public men to the city of Glasgow. He was born at Ballat in Drymen parish, 9th February, 1849, and was educated at Drymen Parish School. His business career began in the works of Messrs. John Bilsland & Co., Victoria Bolt and Rivet Works, Cranstonhill. In 1874 he became a partner in the firm, which afterwards acquired the Clyde Rivet Works in Dundas Street, and effected amalgamation with other undertakings of the same kind. The united business is now known as the Rivet, Bolt & Nut Company, Limited, of Glasgow, Coatbridge, Gateshead-on-Tyne, and other places. Of that undertaking Mr. Macouat has been chairman since 1904. He has also taken a considerable part in the public affairs of Glasgow. He is a member of the Merchants' House and Chamber of Commerce, and Ex-Deacon of the Incorporation of Coopers. He is also a Justice of Peace and Deputy-Lieutenant and Member of the Territorial Force Association for the County of the City of Glasgow, while, among other associations, he is a Member of the Institute of Engineers and Shipbuilders in Scotland.
Mr. Macouat married, in 1875, Annie, daughter of the late James Bilsland, merchant, Glasgow, by whom he has a family of two sons and three daughters. He is a member of Glasgow Liberal Club, and finds his chief recreation ingolf and travel.
Back to Index of Glasgow Men (1909)