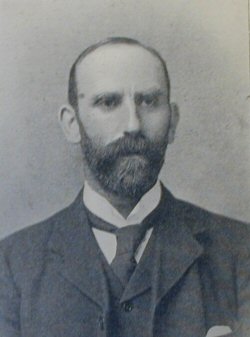 GEORGE ARTHUR MITCHELL

MR. MITCHELL is a son of Alexander Moncrieff Mitchell, coalmaster, Glasgow, and grandson of Moncrieff Mitchell, merchant and manufacturer in the city. He was born in Hamilton, and attended Glasgow University, where he graduated M.A., and also took classes in Engineering and Science. He is a coalmaster, and among the enterprises with which he is connected, he is a Director of Stewarts & Lloyds, Ltd., the Lochgelly Iron & Coal Co., Ltd., Robert Addle & Sons Collieries, Ltd., the Plean Colliery, Ltd., and the Flemington Coal Co., Ltd.
Apart from his personal business he was President of the Mining Institute of Scotland from 1894 to 1898, President of the Institution of Mining Engineers from 1895 to 1896, President of Lanarkshire Coalmasters Association from 1901 to 1908, and President of the Mining Association of Great Britain from 1906 to 1907. He is, further, a Member of the Scottish Coal Trade Conciliation Board, and is a Director of Glasgow Chamber of Commerce. Mr. Mitchell is unmarried.
Back to Index of Glasgow Men (1909)