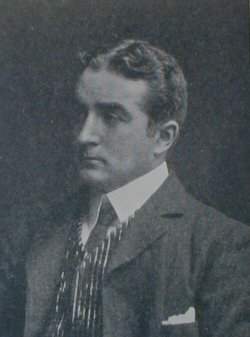 JOHN SWINNERTON PHILLIMORE

FOURTH son of the late Admiral Sir Augustus Phillimore, K.C.B., D.L., Professor Phillimore was born 26th February, 1873, and was educated at Westminster and at Christ Church, Oxford. At the University he took first-class in Classical Moderations, and in Literae Humaniores, as well as the Hertford, Craven, and Ireland University Scholarships, and the Chancellor's prize for Latin verse. He was a Lecturer of Christ Church in 1895, and tutor and student from 1896 to 1899, when he received the appointment of Professor of Greek in Glasgow University. He was President of the College Division Liberal Association in Glasgow, and is a Vice-President of the Glasgow and West of Scotland Liberal League, and a Member of Council of the Liberal League. While at Oxford in 1897 he collaborated in "Essays in Liberalism, by Six Oxford Men." Among his other publications are "Musa Clauda, or Latin Versions;" "Propertius" (text), 1901; "Sophocles" (three plays translated), 1902; and "Poems," 1902.
Upon the retirement of Professor George G. Ramsay in 1907 Professor Phillimore exchanged from the Chair of Greek to that of Humanity in Glasgow University.
Back to Index of Glasgow Men (1909)