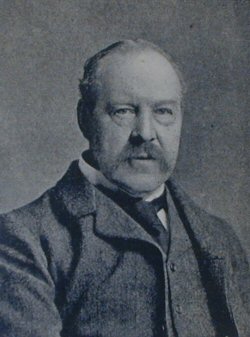 BERTRAM WILLIAM SETON

THE late Surveyor of the General Post Office, and Postmaster of Glasgow, was a son of the late Mr. Miles Charles Seton (male line representative of the Cariston (Fife) branch of the family of Seton), of Treskerby Manor, Cornwall, and formerly of the 85th Regiment, by his second wife the Hon. Mary Ursula, eldest daughter of the second Viscount Sidmouth. Born in 1845, he was educated for the army, but the fact that he had three elder brothers already in the service changed his plans. In May, 1867, after taking first place in the competitive examination, he was appointed to the Receiver and Accountant General's Office of the G.P.O. in London. With the object of entering a branch of the Civil Service in the West-end, he passed another examination in the following year, and in consequence received an appointment to the Board of Trade. But he was then offered an appointment as Assistant-Surveyor of the second-class in the Post Office, and the higher pay, and prospect of country life, led him to accept it. Accordingly he served in Ireland under Sir Reginald Guinness, formerly Surveyor in the G.P.O., and afterwards Chairman of Guinness' Brewery, till in 1878 he was promoted to an Assistant Surveyorship of the First-Class, and transferred to the North-Eastern or York district. Eight years later he was appointed Surveyor of the Southern District of Ireland, in succession to his former chief, Sir Reginald Guinness. In 1891 he left Ireland, and had charge for short periods of the North Wales, South Midland, Eastern, and South-Eastern Districts successively. From 1895 to 1900 he remained in the Western (Exeter) District; then, being tired of travelling, he obtained the appointment of Postmaster of Glasgow.
After coming to Glasgow Mr. Seton introduced several valuable reforms. These included the granting of a Saturday half-holiday to the postmen, the betterment of certain Saturday attendances of the sorting clerks, and the establishment of a practice of personally and thoroughly investigating all cases of alleged injustice and hardship. These arrangements were of the greatest value to the army of hard-wrought men under his command, and have certainly not diminished the efficiency of the public service.
Mr. Seton retired from the Civil Service in September, 1906, and died at Stockbridge, Hampshire, on the 19th March, 1907.
He married, in 1869, Isabella Mary, second daughter of Nelson Kearney Cotter, M.D., of Buttevant, County Cork, and grand-daughter of Sir James Cotter, second baronet, of Rockforest, Mallow, County Cork. He is survived by his widow and their only child, Mr. Malcolm Seton, of the India Office, London.
Back to Index of Glasgow Men (1909)